A couple months ago, I was browsing AshleeWith2Es blog and she had a self-challenge to use up 5 products by Fall. I decided that this is such a great idea that I would do the same (and to be honest I thought I would only use up 3 products).
Like many, I have many products that are too expensive to use on a daily basis, products I fall out of love with, and items that don't fit my skin type. This was actually a great way to force me to fall back in love with those products and use products that are collecting dust half empty.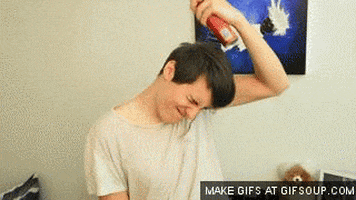 Although, I have been radio silent for a couple weeks I have been attempting this challenge.
Back in July, I finished a pan of Tarte's Compressed Smooth Operator Powder. I have since hit pan on Rimmel's Stay Matte Powder in Transparent and killed a tube of Smashbox's 24 Hour Photo Finish Eye Shadow Primer.
This brings my grand total to 3:5 products before Oct 16th, 2016.