I'll admit it, I might have a lipstick problem. I'll go into my organiser looking for mascara or brow gel and all I see is lipstick, lipstick, and more lipstick.  Today I was faced with this exact challenge, I had 101 lipsticks but I had no idea what to wear to my interview? The answer– my good friend the Too Faced Melted liquid lipstick in Chihuahua ( I always have to google how to spell chi-hua-hua).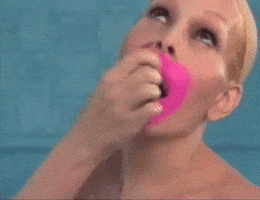 This lipstick does not feel lip lipstick. It's best described as; if your lip gloss hooked up with your chap stick and they accidentally had a lovechild. However, a little goes a long way and it offers the right amount of pigmentation.
The colour chihuahua is a perfect nude. I wore this to work one day and my co-workers were confused as to why I wasn't wearing any lip product (I always wear lipstick). The colour itself is a match to my natural lip colour which made it a perfect pick for an interview.
As I said before a little does go a long way. If you do place too much product on (and it's easy to do) you will see the build-up in the corners of your mouth. The product itself has a silky slip and slide texture. If you are a lip smacker like myself, go easy on this.
I do love the packaging. It's like Too Faced got their inspiration from a Bingo dabber because that's exactly what the applicator is–a small bingo dabber with a felt tip.
All in all, I would purchase more of these and they're very comfortable to wear but not necessarily long lasting as there is quite a bit of transfer.