This battle will be focusing on Loreal's Infallible Setting Spray and NYX Matte Finish Setting Spray.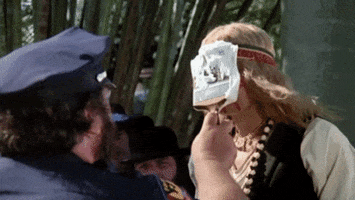 The purpose of a setting spray is to infuse the layers of make-up together from moisturiser to finishing powder into one layer. There is a big difference between this and a finishing spray; which A LOT of people confuse. The purpose of a finishing spray is to prolong the wear of your make-up.
NYX has only recently been widely available in Canada when Shoppers Drug Mart picked up the line back in March…? Thus, one of the first products I picked up was the drastically raved about Matte Setting Spray.
The product retails for approximately $10. I found when spraying before applying foundation it does not change the longevity of wear. Some people do like to spray before and after make-up application (don't ask me why). With this product, I suggest spraying only once after everything has been applied to save on using the product.
My biggest pet peeve was that fact that NYX claims this to be a "matte" setting spray. I have combination skin so anything that it titled "matte" draws me in like a fly to s***. This also means I wear a full coverage foundation which can be cakey with numerous layer. This product will not give you a long lasting matte finish. It will only stay matte as long as you do not have any oil break through.
The NYX Setting  Spray it great for spot concealing cystic acne and scabs; which I shared this make-up tip earlier this week.
The Infallible line from Loreal is quickly becoming a cheap favourite in the makeup community. However, the Infallible Spray has not come without controversy.
The Controversy: Loreal owns Urban Decay, they were acquired in 2012.  Urban Decay owns their own setting sprays (B6, All-nighter, Chill and De-Slick) all cult favourites. The Infallible spray has a lot of similarities to the Urban Decay line. In fact, the ingredients are almost identical but some portions are different. Needless to say, it would seem like this is a dupe-able product from Urban Decay line –but you can decide.
I bought this from Wal-Mart in a make-up panic. It retails for roughly $15 in the Loreal section (shocker). I would only use this once after everything has been put on because a little goes a long way. I found that if you accidentally spray too much you can get a shiny face. Actually so much so your skin has an almost clear plastic texture. The end result is you have to redo your entire face again.
Part of this also the packaging. The sprayer does not jet stream a steady even spray. Instead, you get water droplets here and there. I did like the feeling of the spray on my skin, though, it felt very soothing and not irritable.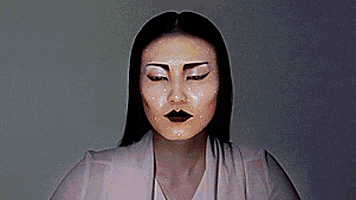 Who is the winner in the battle of the drugstore setting sprays? The NYX Matte Setting Spray!
For the price point of $10, it is more budget friendly and does not change the texture of your skin (Sorry Infallible spray but I don't want to redo my makeup when I'm on my last step because to your nozzle).
In terms of setting spray functionality, the NYX spray does mesh the layers of make-up together and although it does not keep a matte finish it will not make you look shiny.