With the numerous textures and consistencies we place on our faces, comes the challenge of trying to remove those baked on layers by the days end. There are numerous products out there to assist us with makeup removal–some products are good for you while others not so much.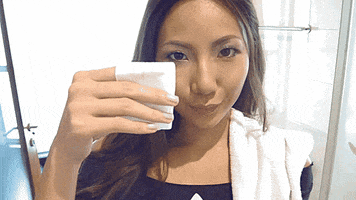 The Say Yes to Tomatoes Facial Towelettes are just that. These wipes contain 97% natural ingredients and include Salicylic Acid in them to fight acne. They feature  tomatoes (DAH–says the title) which have anti-inflammatory properties to help fight blemishes. While these wipes won't be the superman to clear up your face, they won't add to any breakouts and are non-irritable.
These retail for $6 at Shopper's Drug Mart and Wal-Mart and contain 25 towelettes. Whenever I open the package I am amazed at the size of the towelettes that are crammed in here–it's like a clown car. The packaging consists of a plastic lock tight cap to keep the towelettes from drying out.
When I do use these towelettes, they are soft to the touch and the size easily takes off all the days make-up on my face and neck. These are great and taking off waterproof makeup and the sheets stay moist for some time after being used.
I wouldn't say these are a holy grail item but they are pretty close.