This year has been riddled with many cool and interesting makeup launches. So many that my bank account just simply can't keep up. Although I'm a self-professed makeup addict I have enough sense to go on no-buys every once in a while.
So of course when I was on a no-buy over the summer the world of make-up blew up and I had to sit here and watch all these products blossom on youtube and Instagram…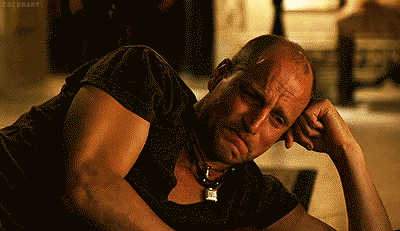 After some thought here is my list of product I am aiming to get before the end of the year…
Tarte's Rainforest of the Sea Palette – This looks like a good simple palette for everyday work looks.
The BITE Beauty Amuse Bouche Holiday set – Enough said I'm a whore for these lipsticks. They're great for a 10 hour day and I simply can't get enough of them.
Anastasia Beverly Hills Lipgloss in Undressed – I saw this in a Jeffree Star video and although I hate nudes,  I was sold on this. I'm just a little bit nervous I won't like it because it's you know –gloss.
Glamglow Thirstymud – I have heard time and time again this is great for people who have combination skin. I'm not going to lie the price point is making cry like a baby on the inside.
Morphe Brushes Set – An artist is only as good as her tools. I already upgraded my brushes once this year but I'm ready to get more serious and take the next set on the professional level. Plus the price point is amazing.
Some things I am undecided on are….
The Anastasia Beverly Hills Modern Renaissance Palette – whether it's something I really need (of course I want it).
A Kylie Cosmetics Lip kit – This is purely curiosity at the expense of my slave wages.
Jaclyn Hills Champagne Pop – I really want this but definitely don't need it.
Tell me your thoughts what do you want before the year is over and why?