My last couple months have been a bit crazy and I have been muted to neutral colours because of work. As well as I have been travelling and just don't wear make-up when travelling (even though I go through the effort of buying travel sizes and have an irrational fear of being pulled aside by Customs because of the loose setting powder in my bag).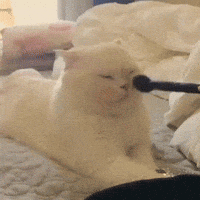 Here are some past products that have been patiently sitting in a drawer awaiting a chance to shine again.
Kat Von D Tattoo Liner in Trooper. This was my Holy Grail Liner for almost a year but when I changed locations for work I needed a muted liner for my day to day look. I recently wore this and loved the outcome. However, since wearing a different product for so long, I found the Tattoo Liner a bit irritating in the removal process–even though I've worn it before.
Tarte Amazonian Clay Blush in the shade Exposed. This is such a beautiful blush and I got to wear this for a recent Christmas Party. I'm very fair and this just compliments my light skin. Not to mention the staying power is incredible.
I have done a couple recent post on these but the Bite Beauty Matte Creme Lip Crayons. These are so silky and hydrating. I wish to have the full collection one day. These have also been all over my Instagram @lidsandtricks I just can't stop talking about them.
What are some brands and products that you have recently rediscovered?