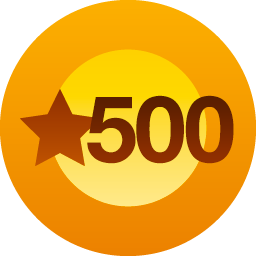 Hello my fabulous followers!
Earlier this week we shattered a couple of milestones! The biggest milestone being 500 likes on Lidsandtricks.com
I also passed the 500 follower mark on Instagram and passed 50 subscribed readers on this blog.
Last Tuesday, because of you the best daily views record was shattered.
I just want to thank all of you so much for the continuing support. Every follow, like, and comment means so much.
I love writing for you all. It has been a great confidence builder and has filled a void in my life.
Remember if you like my content to please hit that follow button at the top of the screen.
You guys are the best and I hope to shatter more records to come.