Believe it or not, Lidsandtricks.com was not my first blog. I started blogging back in 2013 but as a school project that turned into a passion.
That being said, those starting out may feel intimidated and have no idea where to start. This is perfectly normal. Until you find your flow and style you're going to feel like a teenager going through puberty.
Below are some pointers to consider when starting out.
Be Yourself
Write for yourself and don't worry about likes, comments and follows (these will come over time). But in the meantime find your voice and your audience. Write for yourself and gain your confidence in the blogging community.
Follow to Unfollow
When you do start to get follower don't be intimidated if they unfollow you. Unfortunately, there is a trend right now called "follow to unfollow". People will follow you, so you follow them back, then immediately unfollow you. It's unfortunate but a sad reality in the blogging world as fake followers have become a thing. But hey! you followed point one and you're only blogging for yourself right?!
Photography
Aesthetically speaking, viewers will see your photography or photos before reading your content. Good photography will draw in views and there are a million ways to enhance the quality of your photos from styling to editing.
However, what you may not be unaware of, is that large HD photos can take a minute to load. When a photo has time to load viewers may be inpatient and leave before the page has finished.
In today's society, a large portion of internet users has smartphones. In order to cater to this demographic on your blog, use smaller but quality photos.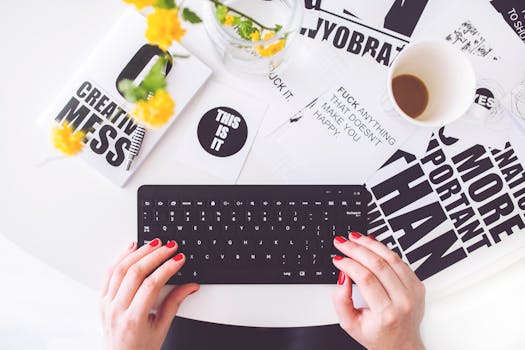 Comment, Comment, Comment
If you want to viewers to come and comment on your work then you have to be the same. This is also an excellent way of connecting and networking with your blogging community. Personally, I try to comment on 10-30 on both Bloglovin'  and WordPress each day.
If you like the post then let the Author know! You would be surprised how far this will go.
Drafting and Posting
If you think, I just spent the last hour writing a mind blowing post–think again. I  keep a notebook with post ideas (which I recommend). When I'm in a writing mood I will draft 3-5 posts at a time. There is nothing as awful as writer's block and this is the best to avoid that.
I also stopped posting on Sundays and Holidays. By analysing my site stats I can tell these are my slowest days. Instead, I use these days to edit old content, promote my blog, and draft content for the week to come.
What do you think about this post? Was it helpful? Let me know in the comments below and don't forget to hit the follow button.
You can also follow Lidsandtricks on Pinterest, Facebook, Twitter, Instagram, and Bloglovin'.