Now that we're coming upon spring, I thought I would share with you some products that saved me from this terrible Canadian winter. My skin was so dry at one point it was like the butt of every dandruff joke.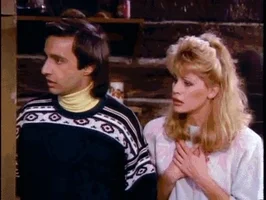 Burt's Bees Chapstick
This has been my winter go-to for the past 5 years. The Burt's Bees Lip Balm is 100% natural and great for days when you want lip care but the minimal. I have written about my love for these Burt's Bees Lip Balms before.
Nivea Extra Body Milk
The Nivea Extra Nourishing Body Milk was a surprising discovery. This was gifted to me as part of a holiday set, and I am glad I had the opportunity to try it.
My legs were in really bad condition from wearing pantyhose and having to be in blistering cold conditions. A moisturiser was out of the question, as my legs were severely dry.
I used the Nivea Extra Body Milk after a shower and within an hour I could see that about 50% of the excess dryness was gone.
Dove Nourishing Care Shampoo
The Dove Oil Care Shampoo was another shocking discovery. I don't normally buy Dove products aside from deodorant.  I usually buy the OGX Argan Oil Extra Strength for the winter months.
This saved my dry hair and I am happy to have tried it. I will definitely be using this next winter.
Herbal Essence Hydra-delicious De-damage Boost Conditioner
Honestly, I had sworn off of Herbal Essence for a long time. However, this is always on sale for $2.49 CAD so who can complain when you're in a pinch and on a budget. That being said, I also had low expectations for this product that it would just do the minimum that a conditioner can do.
I was proven wrong!
The Herbal Essence Hydra-licious De-damage Conditioner is a hidden gem in the conditioner department. My ends went from dry to looking like I just got a trim. I would highly recommend this product for anyone who has dry hair and is on a budget.
What are your favourite products for winter? Let me know in the comments below and don't forget to give this a like.
You can also follow Lidsandtricks on Pinterest, Facebook, Twitter, Instagram, and Bloglovin'.